Development of microfluidic system for tracking immune complex initiated inflammation
Significant numbers of the environmental or clinical analytic tests are aimed to transport, prepare and quantitatively or qualitatively analyse different particles, cells and molecules in liquid samples. The future generation of innovative analytical platforms will integrate the novel micro and nanotechnology based sensing principles and robust, high performance microfluidic sample preparation modules in Lab-on-a-Chip systems. The researchers of the ELTE Immunology Research Group and the Research Centre for Natural Sciences are developing such analytical systems in cooperation.
The major aim of our project is the tracking of immune complex initiated and sustained inflammation processes in systemic autoimmune diseases by the help of myeloid cells that play central role in inflammation. Our goal is constructing specific microfluidic device utilizing the potential of micromechanical technology that enables the measurement of cell binding and activation when first autoantigens are treated with serum and cells subsequently. Envisioning an extremely rapid diagnostic methodology, the engineered system can be suitable for testing drugs with signal transduction modifying effect in myeloid cells. Direct measurement of patient's antibodies and cells can provide information about the state of health and the effectiveness of the treatment. Reporter cells enable in-vitro testing of the effect of drugs with immune complex induced signal transduction process modifying effect.
The specific aim of cooperation is the development of a complex autonomous microfluidic device and implementation of an immunological process that can be suitable for the measurement and activation of neutrophil granulocytes playing central role in inflammation. The proposed teamwork combines engineering and material processing with biological knowledge: the workgroup of HAS – Research Center for Natural Sciences provides the micromachining and microfluidic background, while the MTA-ELTE Immunology Research Group contributes the immunological expertise in the cooperation. Innovative application and development of micro and biotechnology devices, emerging from conventional material structures we develop such a complex Lab-on-a-chip system, which integrates the sensing and sample preparation possibilities.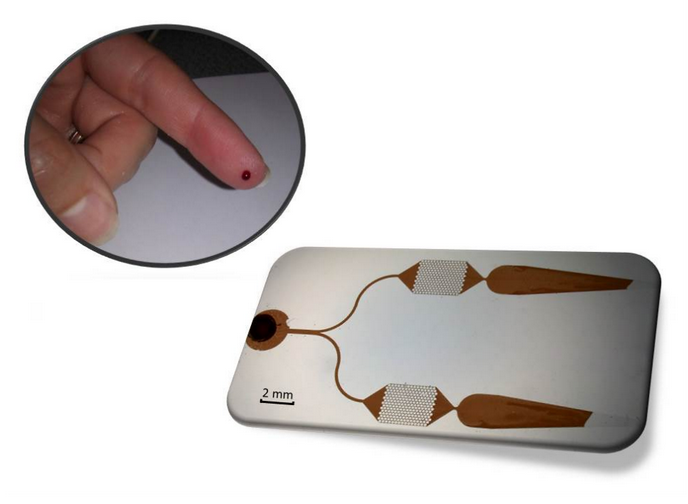 Péter Fürjes - Krisztián Papp